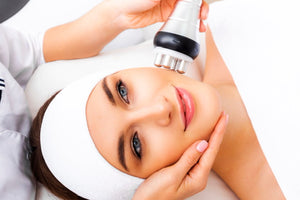 VENUS FREEZE CHIN FAT REDUCTION & SKIN TIGHTENING TREATMENT (2 SESSIONS)
  Chin Reduction Treatment
What does Venus Freeze do for the face?
Venus Freeze is a non-surgical 'face-lift' that

 

smoothes fine lines, wrinkles and tightens skin. Its powerful cell stimulation promotes collagen growth and gives you an instant glow, making the skin look plump and healthy.
Clients see the best benefits when treatments are received once a week. A consultation is needed for service recommendations.