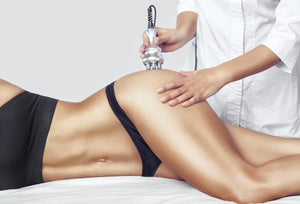 4 SLIM DOWN BODY CONTOURING SESSIONS (ABDOMEN AND SIDES) FAST RESULTS
Slim Down Body Contouring Package is a combination of treatments.  Cavitation, Radio Frequency, and Wood Therapy are used in conjunction with lipo dissolve injections to achieve Extreme Results.
The combination of Treatments will help eliminate fatty tissue, reduce inches around the waist area, get rid of love handles, and smooth out areas of the stomach with cellulite. Most clients see and feel a difference almost immediately. 
45min.
Results may vary due to diet, body type, and personal commitment to treatment aftercare.
 Package Includes:
4 Stomach and Sides Fat Blasting Treatments
2 Lipo Dissolve and 2 B12 Injections
*5 Detox Elixers
*1 Jar of Seamoss
*1 Hands Off Fat Melting Treatment- Non-Invasive Lasar Light Lipo Treatment
*Detox Meal Plan